There are many different names to call it but what assisted yoga is? where a trained stretch therapist or yoga instructor applies yoga to you while you lie back on a massage table. Instead of you doing your own stretching and wondering if you are doing it correctly, a trained professional puts you in yoga like poses to stretch your body and joints.
Many would rather have assisted yoga applied to them than do the yoga class. I mean why not! You get all the benefits without having to worry about hurting or exerting yourself.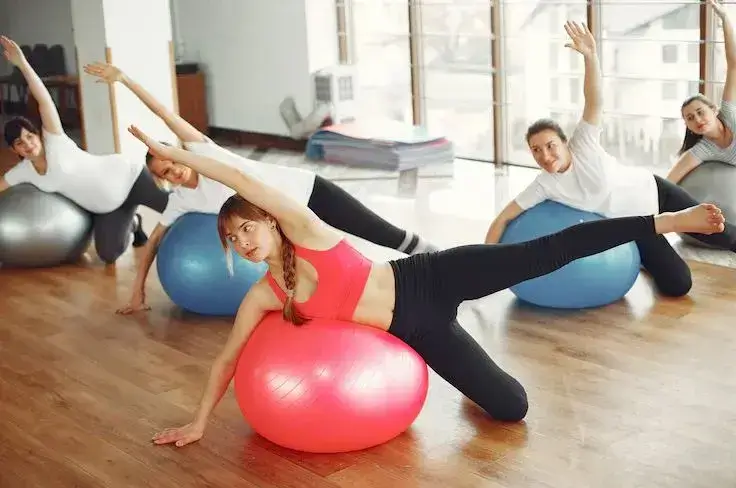 Yes, actually assisted yoga is safer than going to a yoga class if you are new the whole idea. Some feel so stiff they even can't do many of the stretches in a basic class, we recommend seeing an assisted yoga therapist or a stretch therapist to get you limber enough so you can go to these classes and not get hurt or feel embarrassed that you can't do most of the stretches.
Does it matter who I go to to get stretched?
It does, as  you do not want to go to anyone who is not highly trained to stretch you, as injury could occur. Its best to go to someone who does an assessment to educate you on where you are tight and teach you what stretches to avoid for now to prevent injuring yourself. Its best for you to shop around and see who you feel is a good fit for you and what you need.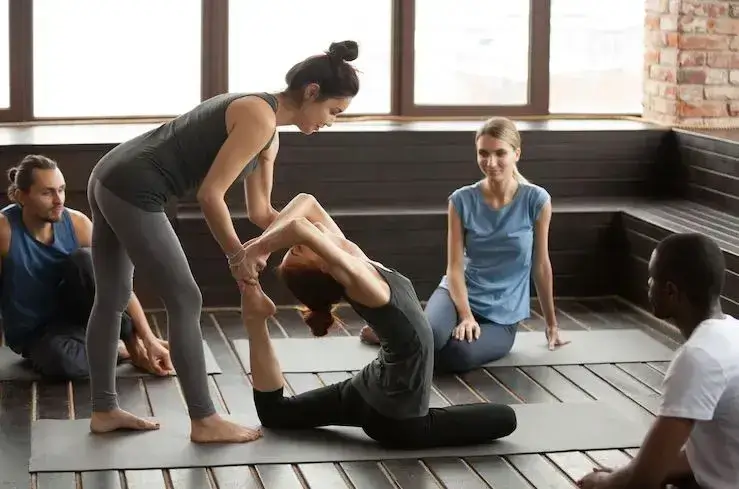 What other names do they call assisted yoga so I can search for one
Most people call them stretch therapists, stretch coaches, stretch therapy, assisted stretching, mobility therapists or mobility coaches. Most will have their own style of applying stretch therapy so try a few out and see what is important to you.
some great questions to think about before settling on one therapist
Do they stretch you within your comfort zone? Do they ask you questions to make sure you are comfortable within each stretch? Or do they go beyond your comfort zone applying to much pressure causing the stretch to painful? Do they have an assessment so they can better see what stretches you need and what to stay away from to better prevent injury? Or Do they take the time to understand your needs and wants as well as past/current injuries? It's also great to ask how long they have then been in the industry and who taught them?
These are some great questions to think about before settling on one therapist.
If you live in or you are visiting St. Petersburg Florida come in and get a stretch with us at Body Therapy Spa – 424-262-1327,  1990 Central Ave. All our therapist are highly trained and educated on all types of joint restrictions.