Massage therapy is a form of healing that has been used for centuries. It can be used to relieve pain, tension, and stress, as well as to promote relaxation and well-being.
In this guide, we will discuss the benefits of massage therapy, as well as the different types of massages that are available. We will also provide tips on how to find a qualified massage therapist and make the most out of your massage experience.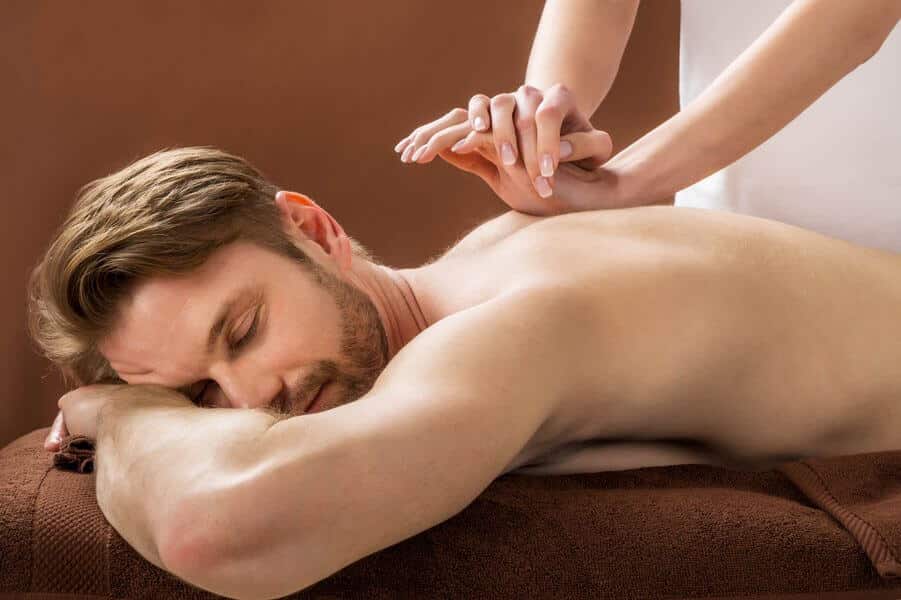 What are the different types of massages available?
There are many different types of massage available, each with its own benefits. One popular type is Swedish massage, which uses long, flowing strokes to relax the muscles.
Another popular option is deep tissue massage, which uses firm pressure to reach deeper layers of muscle tissue. For people who are looking for a more gentle option, there is also a light touch massage, which uses very gentle pressure. Some other types include the following:
Hot stone
Aromatherapy
Deep tissue
Sport
Trigger Point
Reflexology
Shiatsu
Prenatal
Couples
Chair
Lymphatic
Cranial sacral
Abhyanga
Myofascial
Regardless of the type of massage chosen, it can be an effective way to reduce stress, relieve pain, and improve overall well-being.
How do I find a qualified massage therapist?
When choosing a massage therapist, it is important to consider both their qualifications and their experience. While some states have certification programs for massage therapists, others do not, so it is always best to check with your state's licensing board to find out what the requirements are.
In general, though, most massage therapists will have completed a formal training program and passed a written exam. They should also be able to provide you with references from previous clients. Once you have narrowed down your list of potential therapists, it is also a good idea to schedule a brief consultation to get a feel for their personality and approach to massage.
By taking the time to do your research, you can be confident that you are choosing a qualified professional who will be able to meet your needs.
What should I expect during my massage appointment?
When you book a massage, you can expect to feel relaxed and rejuvenated. Massage therapy has a variety of benefits, including improved circulation, reduced stress, and reduced muscle tension.
During your massage, your therapist will use a variety of techniques to help you relax. Some massages are more focused on relaxation, while others may be more focused on addressing specific areas of tension.
You should always feel free to communicate with your therapist about what you are hoping to achieve from your massage. Before your massage begins, your therapist will ask you about any areas of concern. During the massage, be sure to let your therapist know if you are experiencing any discomfort.
After the massage, you should feel relaxed and refreshed. Many people find that their muscles feel more relaxed and their mind is clearer after a massage. If you have any questions or concerns about your massage, be sure to talk to your therapist.
How can I make the most out of my massage experience?
The most important thing to do when preparing for a massage is to communicate with your therapist. Be sure to let them know about any areas that are especially tense or painful.
If you have any allergies or medical conditions that might be relevant, be sure to mention these as well. Once you've given your therapist this information, it's time to relax and enjoy the massage. Try to clear your mind and focus on the physical sensations.
If you start to feel pain, simply let your therapist know so they can adjust their pressure. Massage is meant to be a relaxing and pleasurable experience, so make the most of it.
If you're looking for a way to relax and relieve stress, massage therapy might be the perfect solution. There are many different types of massage, from Swedish massage to deep tissue massage, so you can choose the one that's right for you.
Massage therapy can be done at a spa, at a massage studio, or even in your home. You can also find massage therapists who will come to your office or workplace.
If you're looking for a 'massage therapy near me,' there are many online directories that can help you find one in your area. Whether you're looking for a relaxing massage or a more therapeutic massage, massage therapy can offer many benefits.